MUSIC FOR FILM & TELEVISION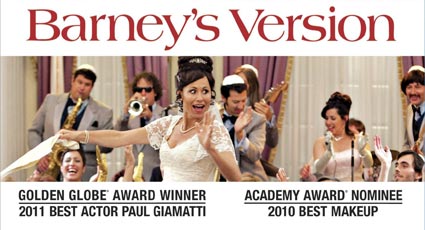 Original stock music, original songs, full film score, or a re-recording of an old classic, Direct Entertainment Group offers you a variety of composers, performers and musicians. All of our artists have many years of education and years of experience composing music for film and television.
Experienced in all genres and styles of music, our network of professional musicians and performers hold to their credit recordings for Golden Globe award-winning productions, award-winning films currently being aired at film festivals across the globe and top name producers.
Clients:
Serendipity Point Films
EOne Films
Valvisions Foundation
Productions:
"Barney's Version" the movie : Golden Globe and 7 -time Genie award winning, Oscar nominated film starring Dustin Hoffman and Paul Giamatti.
" Healing Magdalene": A Documentary film
For more references, please contact us directly.